Empowering Summer Enrichment and Year Long Out-of-School Programming: Idaho Networks Collaborate to Address Unfinished Learning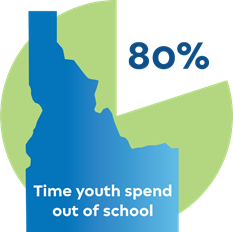 The Idaho Out-of-School Network (ION), Idaho Commission for Libraries (ICfL), and Idaho STEM Action Center (STEM AC) have formed a statewide partnership to empower summer and out-of-school time learning across Idaho. Each has a solid track record of success using networks and local partnerships to minimize the summer slide, provide support and enrichment in after-school time, and reach under-served students throughout the state. These partners are uniquely poised to help mitigate the impacts of lost school time and unfinished learning. Explore ARP ESSER funding opportunities from this partnership below to find one that best serves your organization.
Do you qualify for funding or resources?

Is your organization a library?
The Idaho Commission for Libraries provides grants, training, and resources for publicly funded libraries to address unfinished learning for students in their communities. Funding and resources are targeted specifically at after school and teen programs, and summer learning programs. We also have unique opportunities for school libraries.
Eligibility: All publicly funded libraries in Idaho are eligible for funding and resources from the ICfL. This includes public, school, tribal, and academic libraries.
Click the green button below to learn more.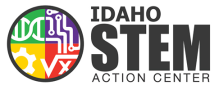 Does your organization have a STEM/STEAM focus?
STEM AC is providing funding to support programming and activities integrating STEM, computer science, and related fields of inquiry to address learning loss outside of traditional school hours. Programs must be offered before or after the school day starts, or during extended breaks such as summer or winter/spring break.
Eligibility: Requesting organization is a publicly funded educational organization (schools, libraries, etc.) or nonprofit education organization (after-school educational program, educational nonprofits, community centers) offering programs and activities to address learning loss outside of traditional school time.
Click the green button below to learn more.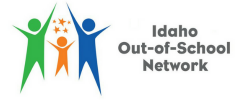 Is your organization providing academic and social-emotional learning needs to youth?
The School Year Enrichment Grant is intended to address unfinished learning and improve the quality of out-of-school time (OST) opportunities across Idaho for youth in grades K-12. The grant is dedicated to supporting organizations that provide evidence-based programming that delivers academic, social, and emotional learning for students. This funding supports Local Education Agencies (LEA), and Community-Based Organizations (CBO) that operate out-of-school time (OST) programming during the 2023 and 2024 school year.
Eligibility: Nonprofit organizations, public schools, faith-based organizations, municipalities, or community-based organizations providing direct services to youth ages 5 to 18.
Click the green button below to learn more.
ESSER III, the Elementary and Secondary School Emergency Relief Fund grant program authorized under American Rescue Plan (ARP) Act, provides additional money for local educational agencies (LEAs) to prevent, prepare for, and respond to COVID-19. ESSER III supplements ESSER I, created by the CARES Act in March 2020, and ESSER II, created by the Coronavirus Response and Relief Supplemental Appropriations (CRRSA) Act in December 2020.
This effort is funded through ARP ESSER funds granted to the Idaho State Department of Education and administered by the Idaho State Board of Education.